There was lots of energy, networking and a real sense of a challenge at the Lambeth Collaborative's borough-wide event at Coin Street Neighbourhood Centre in March.
The event brought together more than 130 people from service users and carers to those in Primary Care, Social Care, from South London & Maudsley (SLaM) Voluntary and Community Services, Lambeth Council and Lambeth Clinical Commissioning Group (CCG).
Launching the event Councillor (Cllr) Jim Dickson (Health and Wellbeing Board, Cabinet lead) spoke positively about partnership working within the Collaborative and the value around the co-design and delivery of services. Denis O'Rourke, (Assistant Director Integrated Commissioning) and Ray Walsh (CCG lead) gave an overview of system change, focusing on resources, savings and Alliance Contracting
Those changes were well illustrated in stories from the frontline – Airdrina's moving account on the impact on her life since receiving a personal budget, the Living Well Network Hub from Stacey Hemphill (North Lambeth Hub Team Manager) and GP Dr Di Aitkin's perspectives, and an account of how community connectors, like Rina Deans are helping to address people's social isolation and help turn their lives around.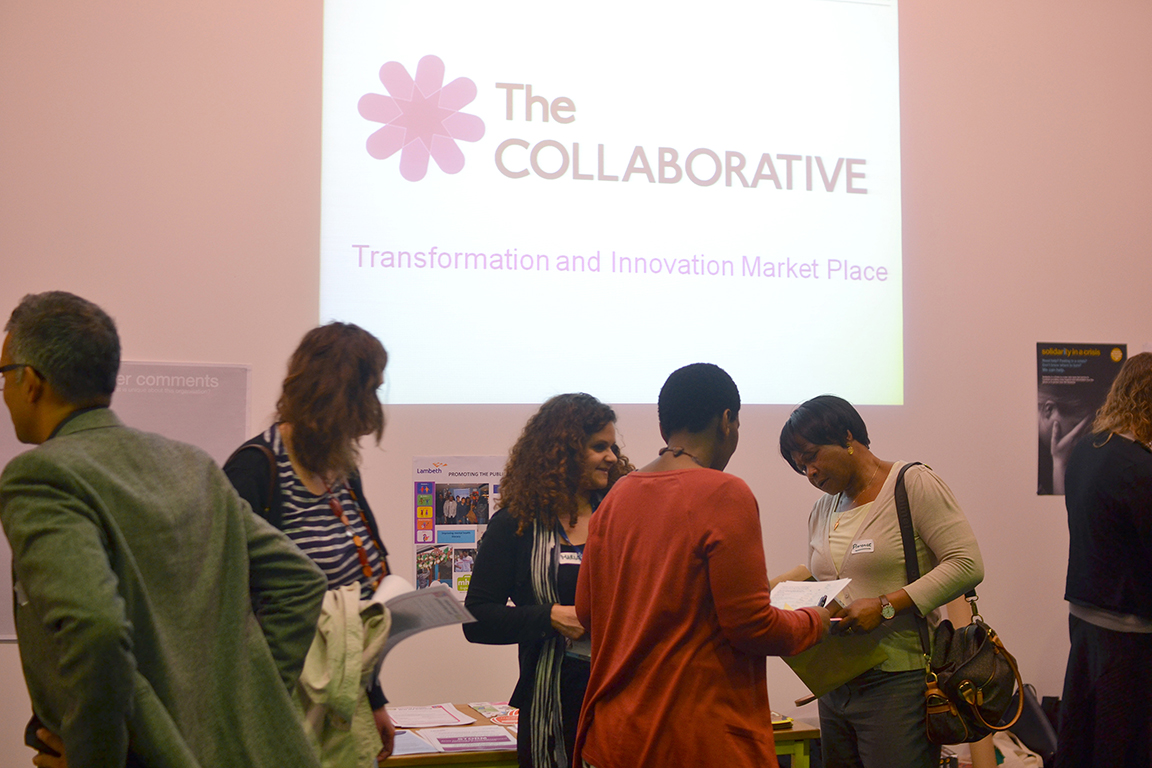 There was a real buzz in the market place of stalls and people were encouraged, by MC Aisling Duffy, to rise to three design-led session challenges – Business (Pet Support, Flat cleaning and DIY service); Growing, evolving and extending the Collaborative: Taking Medication Prototype, Peer Support and Connecting Communities to scale; and Back to the Living Room idea, which is where the Collaborative started (What if there was only one hospital ward in Lambeth?).
Mathew Patrick, the new Chief Executive of SLaM in his closing remarks highlighted the need for collaboration to improve outcomes experienced by people with serious mental health problems.
Dr Raj Mitre from the CCG finished the event by applauding and thanking the contribution of Missing Link's first cohort of peer supporters (including Maggie Bisram, Richard Evans, Ed McFadden and Pamela Spencer) who were moving on after helping to shape the service and change people's lives for the better. 
Lastly, all expressed their thanks and recognition of the efforts of David Singer (Transformation Projects lead) and Anne Donoghue (Head of Social Care Adult Integrated Mental Health Services, Adults' Community Services) Lambeth Council, also moving on, both of whom had been extremely influential in driving the collaborative work further.
Find out more about how people rose to the challenges of the day.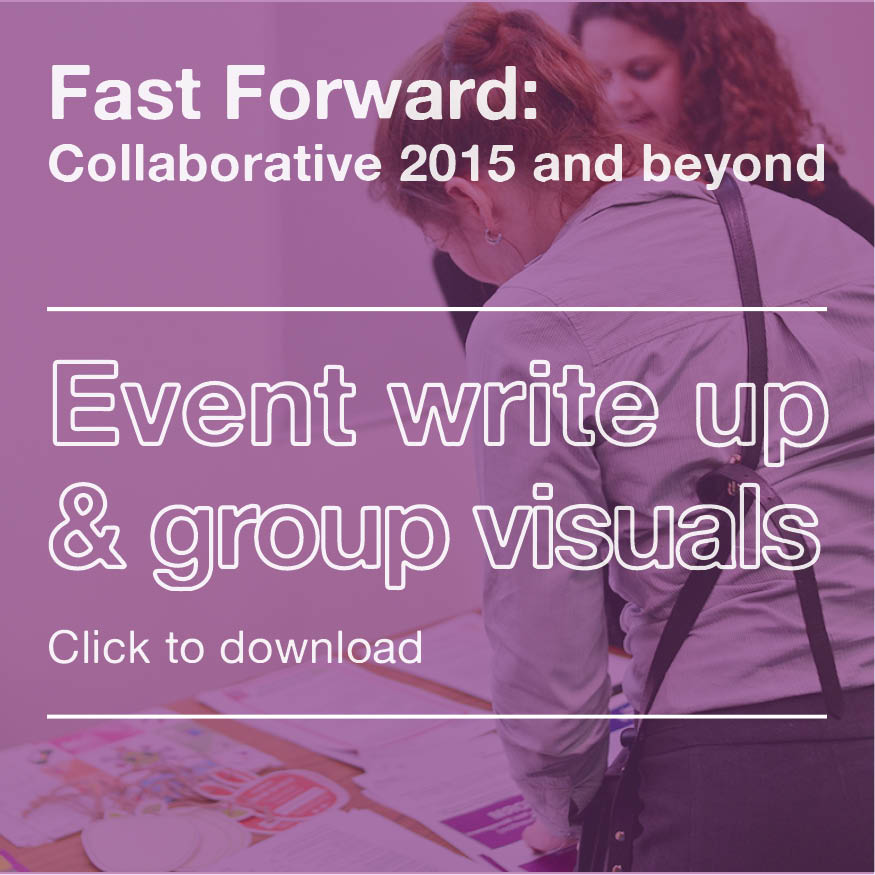 Karen Hooper
Photos: Sophie Walker
Workshop write up and design: Sophie Walker