We asked Collaborative members and those who work alongside for their thoughts on 2022 and/or their resolutions for 2023.
Anna-Maria Amato, Curator, SHARP Gallery
As far as my own practise is concerned, I will be finishing and developing works including a fiction podcast, new painting series, some installation art and various writing projects. The gallery has big plans too! We already have some exciting projects in the pipe line with a gallery in NYC and lots of solo and group shows planned. I will be hosting events in other spaces through our travelling show (we have had some workshops already and have more venues booked for the new year), which will bring in new people and develop the community further. I wish the gallery to be somewhere which helps people grow in confidence. http://sharp-gallery.webflow.io/
Mark Bertram, Service Manager, Lambeth Vocational Services, South London and Maudsley NHS Foundation Trust (SLaM)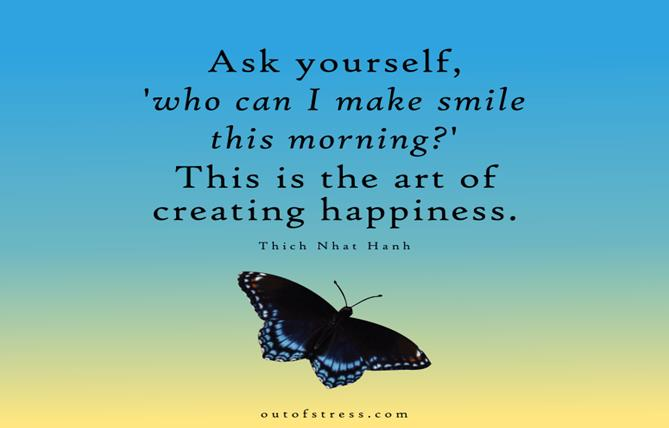 Black Thrive, Culturally Appropriate Peer Support & Advocacy (CAPSA) Team
This year we have continued to build and develop our Culturally Appropriate Peer Support and Advocacy pilot (CAPSA). Next year we are looking forward to continuing this effort and influencing a wider range of services and organisations to adopt a more culturally appropriate approach to mental health.
Sarah Corlett, Chair, Healthwatch Lambeth
Healthwatch Lambeth is re-committing itself to focusing on the least listened to in Lambeth and to ensuring their experience of health and social care is taken seriously and responded to more effectively by services and commissioners. We want to work with all on reducing the barriers people experience in getting the help they need. In the face of huge difficulties in the health & social care sector and widening inequalities in Lambeth I want to remain hopeful that working together we can make a difference.
And on a personal note I want to commit to seeing more of my friends. I've got really out of the habit since Covid but I miss people and if there's one thing the pandemic taught me it's 'don't procrastinate'!
Anna D'Agostino, Engagement Officer, Mental Health Lead, Healthwatch Lambeth
2021 was a challenging year for many of us. However, that year also brought me the gift of joining Healthwatch Lambeth as an engagement officer. I'm still there and love my job! It is rewarding to listen to people who use health and social care services and use their feedback to improve the care provided to people in Lambeth. In 2023, I'm looking forward to implementing Healthwatch Lambeth's new strategy, working in partnership with local groups, hearing the view of seldom heard people, and doing more outreach in the community.
On a personal level, I will continue teaching Pilates, delivering MHFA (Mental Health First Aid) courses and making the most of my passion: Ballroom and Latin dancing. Sounds like an interesting year!
Julie El-Bawrey, CEO, SRA (Southside Rehabilitation Association) Ltd
I cannot believe we are here again, near the end of 2022 and soon to be welcoming 2023! This year has been very eventful here at SRA. We have seen some staff changes and added a great new IT training service to our offer, and passed a fantastic milestone, 30 years of SRA! We celebrated in style throwing a big party for all of our service users, staff, trustees, customers and friends, with lovely food, drinks and music as well as speeches, which included our previous CEO, Stephanie Correia and our Patron MP Helen Hayes. Looking forward, there are some challenging times ahead, but we hope to overcome these and come out better and stronger than ever. https://www.sra-ltd.co.uk/
Lee Elliott, Coordinator, Employment, Information & Training, Mosaic Clubhouse
I resolve to learn something new and encourage a stronger learning culture at Mosaic Clubhouse. https://www.mosaic-clubhouse.org/
Alice Glover, Patient and public involvement lead, Lambeth and Southwark adult mental health services, SLaM
Over the last few months I have really enjoyed seeing people face to face and having conversations about how people can get involved in helping the trust with service improvements and developments. Going forward I want to build on this and encourage more and more people to join our advisory groups and involvement register. We also want to build more informal ways for people to share their ideas and experience.
Iqbal Golamaully, Peer Support Manager, Solidarity in a Crisis and Lambeth Cluster Manager for Supported Living Mental Health Services, Certitude London
2022 has been a wonderful year at Certitude. With most restrictions lifted, people have been able to enjoy going out and meeting their loved ones. We continue to support people to enhance their quality of life and achieve their dreams and wishes.
Certitude launched its forward plan for the next 10 years, 'Plan Big, Be Local' which sets out its 'golden threads' to becoming the provider, employer and strategic partner of choice in local communities.
Our new Impact Report was launched in October evidencing the positive impact of our work in relation to mental health and the inspirational work our Peer Support Workers bring to the organisation. We have been providing exciting workshops through our 'Connect and Do' programme, which attracted a lot of interest and we'll continue with initiatives like these in 2023.
There have been great achievements this year! We're very proud of our colleagues who were Finalists in the Third Sector Awards. And not to forget our very first TV advert, which won a national award.
We look forward to 2023 and continuing to work collaboratively with all our partners in the Alliance as well as other agencies to improve mental health and wellbeing for people in our communities.
Jon Goodall, Alliance Commissioning Manager, Lambeth Integrated Commissioning Team, Adults Mental Health
For 2023, I'd like the Alliance (Living Well Network Alliance) to continue pushing for greater equality of health and employment outcomes for people living with mental illness. This means acting as an exemplar in creating opportunities across the community, championing a strengths-based approach to service delivery and empowering people to strive for their individual goals.
On a personal note, I'd like to learn the guitar (or at least be able to play a few tunes) and get back to some outdoor swimming when it warms up (and if I can get into my wetsuit!).
Polly Howes, Carers Strategy Development Manager, Carers' Hub Lambeth
2022 has been a tough year for many of us, especially unpaid carers. The double whammy of the fall out of the Covid-19 pandemic and the cost of living crisis, has added to the existing pressures carers' have to contend with. Carers' own wellbeing and mental health is being put to the test, time and time again. Carers in Lambeth and across the UK are calling out for increased mental health support. With this in mind, my resolution for 2023 is to continue to advocate for the utmost importance of increased wellbeing support for carers, and look forward to working together with the team at Carers Hub and the carers and local partners involved in the Lambeth Carers Strategy to champion these issues.
Ursula Joy, Managing Director, Lndn Dares Drama Co
It's easy in the city and the cold to hibernate away; but I've never taken a walk in nature and regretted it. Therefore, my new year's resolution is to spend more time walking in nature. And whether I'm spotting woodpeckers in Sydenham Woods, admiring the dinosaurs at Crystal Palace or feeling the bamboo brush against my face as I walk through the bamboo tunnel in the Japanese gardens at Peckham Rye – I bask in the awe and wonder that's found in nature. Plus, I always feel better about myself when I do. From March 2023 Ldn Dares Drama Co. has teamed up with TFL to encourage people to walk in nature whilst working on their confidence with the support of a body confidence coach. So if you would like to join us, sign up to our mailing list to receive further and dates in the new year. We wish you many happy returns for the holiday season, from Ursula and team Dare xx
Mailing list sign up link:https://projectdare.us8.list-manage.com/subscribe?id=42df29fbd9&u=529b1eb63f5a87a52e29246a3
Caspar Kennerdale, Managing Director, ClearCommunityWeb CIC
To stop yes to new people and to listen to existing people more…
https://clearcommunityweb.co.uk/
Matthew McKenzie, Author & Chair of Lambeth and Southwark Mental Health Carers Forum
Looking back at 2022 I have done more regarding raising carer awareness. Thanks to the Karens from Carers Hub and the Collaborative for helping to promote my work, I hope I have reached more carers. By trying my hand at poetry, I have managed to publish my book "The Poetry book of mental health caring". For 2023 I will continue to raise carer awareness and push for more involvement of families, friends and unpaid carers.
David Monk, Chair, Lambeth Living Well Collaborative
To focus more on the gaps between people and organisations and encourage us all into those sometimes unoccupied spaces and build new connections.
Sabrina Philipps, Alliance Director, Living Well Network Alliance
Thank you to all staff for your hard work and support for the people we have looked after this past year.

I hope you will accept my heartfelt well wishes at this time of the year. It has been a difficult year for some as we continue to live with Covid 19, we have also seen our cost of day to day living increased. However in spite of this, you continue to deliver care to the people we serve and support your colleagues.
Thank you to those of you who worked over the Christmas Bank holiday. For those that weren't working I trust that you got some rest and spent some valuable time with your loved ones.

Have a Happy New Year.
Hirila Rose, Head of Service, Certitude London
Professionally, I am planning to make a deliberate effort to facilitate a lot more opportunities for people with lived experience to come and share their expertise and help others to build on their confidence to share.
Alastair Smith-Agbaje, Chief Executive, Lambeth and Southwark Mind
Lambeth and Southwark Mind would like to wish all a prosperous New Year and our continued support. https://www.lambethandsouthwarkmind.org.uk/
Margherita Sweetlove, Public Health Specialist – Mental Health and Wellbeing, Public Health, Adults and Health
Practice the art of listening for listening and connecting and not for funding a solution or a reply.
Doing my little bit to normalise talking about how we feel.
Bill Tidnam, CEO, Thamesreach
The world we live in remains challenging and we're facing a whole new set of challenges driven by inflation and the economic environment. This will have a real impact on people in Lambeth whether they use services or work to provide them. On the positive side we are beginning to see the impact of the work of the Alliance with new responses including CAPSA (Culturally Appropriate Peer Support), the developing Staying Well Service, and the Individual Placement and Support (IPAS) employment service. These developments are very much in the spirit of the Collaborative and one of the challenges of the next year is to understand them, how to grow them and to make this core to the way that we work.
Ronnie Wilson MBE, Chief Executive, First Step Trust
Wishing everyone a very happy Christmas and a much better new year! We'll be continuing to develop our VR programmes in the new year so please feel free to contact us if you would like to refer anyone. https://firststeptrust.co.uk/
Charlie Wright, Counsellor and former Solidarity in a Crisis peer supporter
It's difficult writing this as feeling quite exhausted from 2022. Lots of family health issues which will be ongoing into 2023. The Teaching English as a Second Language course I passed this last August completely tired me out. But I'm proud I managed to complete it.
Planning to fulfill my Everest Base camp summit as couldn't do it this year. Ironically it is the 70th anniversary of the Hilary – Tenzing Everest summit next year so I'm happy to celebrate this.
I will still be seeing clients in private practice and may be looking for some other side project working in a team.
Im already learning to play the harmonica which is something I've wanted to do for a long time.
And …… travel of course!
Special thanks to Mosaic Clubhouse's Dawite Mosisa, Young Adults Coordinator, and Barney Stark, Engagement Worker for their website wizardry this year.
Karen Hooper