"We've had our first week back, and it feels great to welcome our members through our doors again," says Chris Thomas, CEO of Mosaic Clubhouse, "although we've been operating our service virtually throughout the three lockdowns, supporting people face to face is, of course, what we do best."
Mosaic member Maria agrees: "Having Mosaic open has given me the opportunity to see people I haven't seen in months and has given some structure back to my day," she says.
Business Manager Nancy Holden gives overview of what's available at the Lambeth mental health charity that has been running for more than 25 years.
The central idea of a clubhouse is that staff and people who use the service, who are members, run the centre together, this helps members build confidence and skills and provides them with structure and social inclusion.
Members at Mosaic work on reception, in the cafe, do the gardening, put together the newsletter, keep our database up to date and support recruitment and fundraising work. Members can also get support to find work or get back into education. We are currently operating with limited capacity to ensure social distancing, and recommend that members book ahead of time.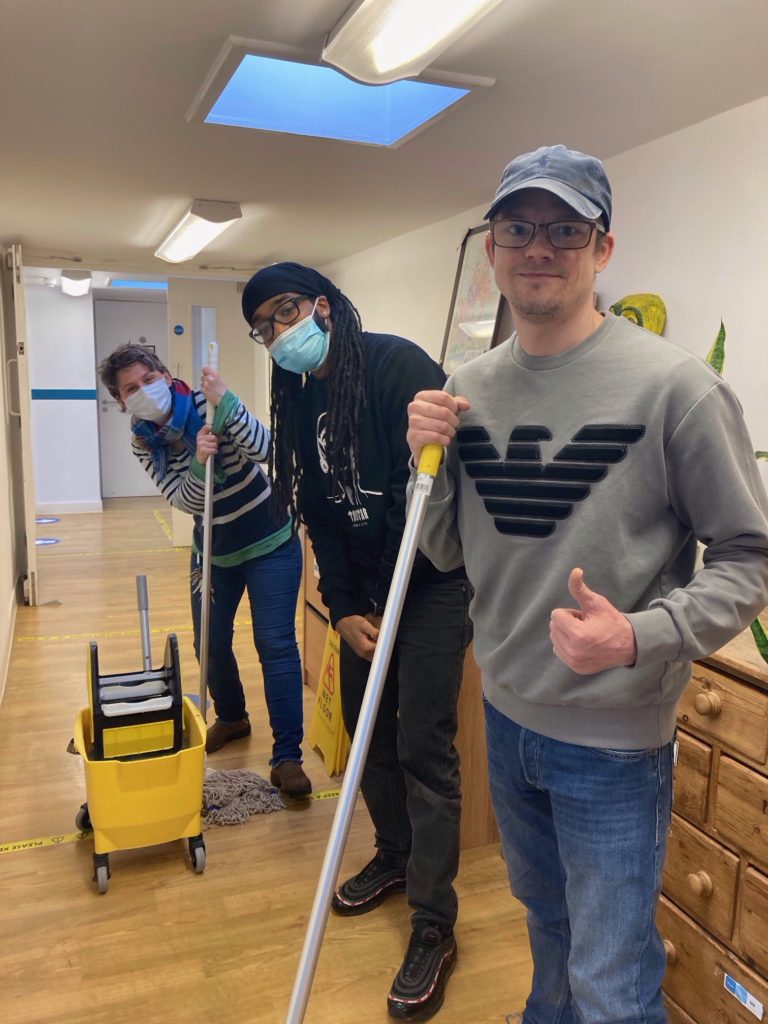 As well as our main service, the Information Hub provides information and signposting to Lambeth residents, while our Evening Sanctuary service provides short term support to those experiencing a mental health crisis. All these services are operating back in the building.
Digital Inclusion
As well as operating the service virtually during the lockdowns Mosaic has developed new projects to tackle challenges we've come up against. Towards the end of last year, we launched a digital inclusion project to ensure our members can access online services and stay connected with friends and family. Read two of our members' experiences here.
Working in partnership with Morley College, we have been working hard to broaden digital access and, to date, have provided over 80 members with devices and 50 with internet, over 40 hours of one-to-one digital skills tuition and supported over 40 members to access digital workshops and ICT courses. Getting online is not only vital during lockdown, but in an increasingly digitalised world will help our members in many aspects of their lives.
"If you or someone you know could benefit from our service, (to join you need to have a mental health diagnosis and be a Lambeth resident), have a look at our website or give us a call on 0207 924 9657.
Nancy Holden, Business Manager, Mosaic Clubhouse