There was special recognition for local carers when Helen Hayes, MP for Dulwich & West Norwood attended Carers Hub Lambeth's carers week celebrations at Mosaic Clubhouse on Thursday June 8.
Carers week is about "recognising and celebrating everything you do," the MP told the gathering, highlighting "the love and responsibility" shared by those who care and – the often unknown fact – of the billions of pounds they save the UK economy.
She added it was time for reflection and to "make our commitment even stronger", reinforcing the Carers Week campaign call for cross-Government action to better identify and support unpaid carers to stay in or return to "flexible working", prevent poverty, combat loneliness, improve carers 'health and wellbeing and equality of opportunity.
This was all in harsh times of poor public services, the NHS and social care facing long waiting lists, a system broken and under resourced… it was "time to get stuck in", she said.
And carers did just that at the event, which was wonderfully informal giving people the chance to catch up with friends and make new contacts, chew the cud about the issues affecting their lives, get advice from Lambeth Talking Therapies, find out about the work of Lambeth Youth Council (our chat highlighting the importance of young people and mental health), get creative, and enjoy a pizza and picnic feast as the sun shone in the Mosaic garden.
Nana Oforiwaa, a Mental Health First Aider shared with our group how she had been supporting women with cancer re making headwraps.
Guests could chat in a relaxed setting to Lambeth Talking Therapies, the NHS psychological therapy service supporting people with common mental health problems.
The service can help with a number of difficulties including stress and worry, low mood, social anxiety, health anxiety, sleep difficulties and coping with traumatic experiences. It offers online therapy, workshops, individual talking therapy and support with employment difficulties. Anybody over 18 who lives in Lambeth or who is registered with a Lambeth GP can refer themselves (see below).
MP Helen Hayes added later
"I was delighted to join the Carers Hub Lambeth to celebrate Carers Week, an important opportunity to recognise the extraordinary and vitally important work unpaid carers do in support of their loved ones; and to acknowledge that far too often they do not have the support they need to do this work.
"I am calling for better action to ensure better support for carers locally including access to proper respite breaks and better promotion of carer's assessment to ensure carers 'own wellbeing."
"I am very lucky and privileged to work with and know such amazing and inspiring people who care for their loved ones," says Rachael Edwards-Coutts, Carers Hub Operations Manager. "At the event it was lovely to have meaningful conversations and to see so many people who do so much for others coming together to celebrate. Thank you to everyone who joined us there. It was fantastic to be part of Carers Week, and to be part of activity taking place across the country to help recognise unpaid carers."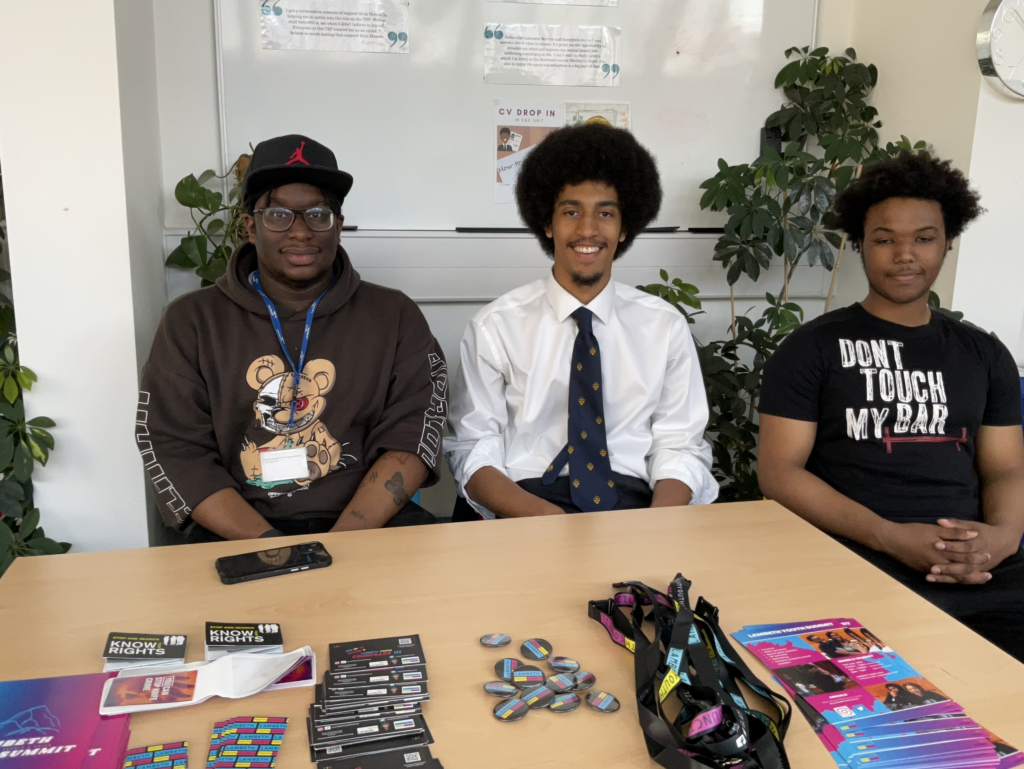 Karen Hooper
Read more about Carers Hub's carers week here
https://www.carershub.org.uk/carersweek
Read more about Lambeth Talking Therapies Visit the website
https://lambethtalkingtherapies.nhs.uk fill out our online referral form or call us on 020 3228 6747.
Read more about Lambeth Youth Council here